UNEXPECT EVERYTHING
The Myriad Hotel, Louisville, KY
Myriad is a mood
What was old is new again. This former disco ball factory shines bright in Kentucky. Welcome to the Myriad, a revitalized urban oasis in the heart of the iconic Highlands neighborhood full of shops, bars, and restaurants. Located just minutes away from Louisville's urban distilleries for our bourbon enthusiast, within walking distance of Olmstead's beautiful Cherokee Park for our nature lovers, and a quick 5-minute drive from downtown for our business travelers. This eclectic 65-room boutique hotel from Common Bond Hotel Collection is a labyrinth of surprising spaces reflecting the eccentric signature style of the area.
Swim, sun, sips, and supper. Sit back and indulge.
Like a reflection of light that shifts at every turn, unexpect everything.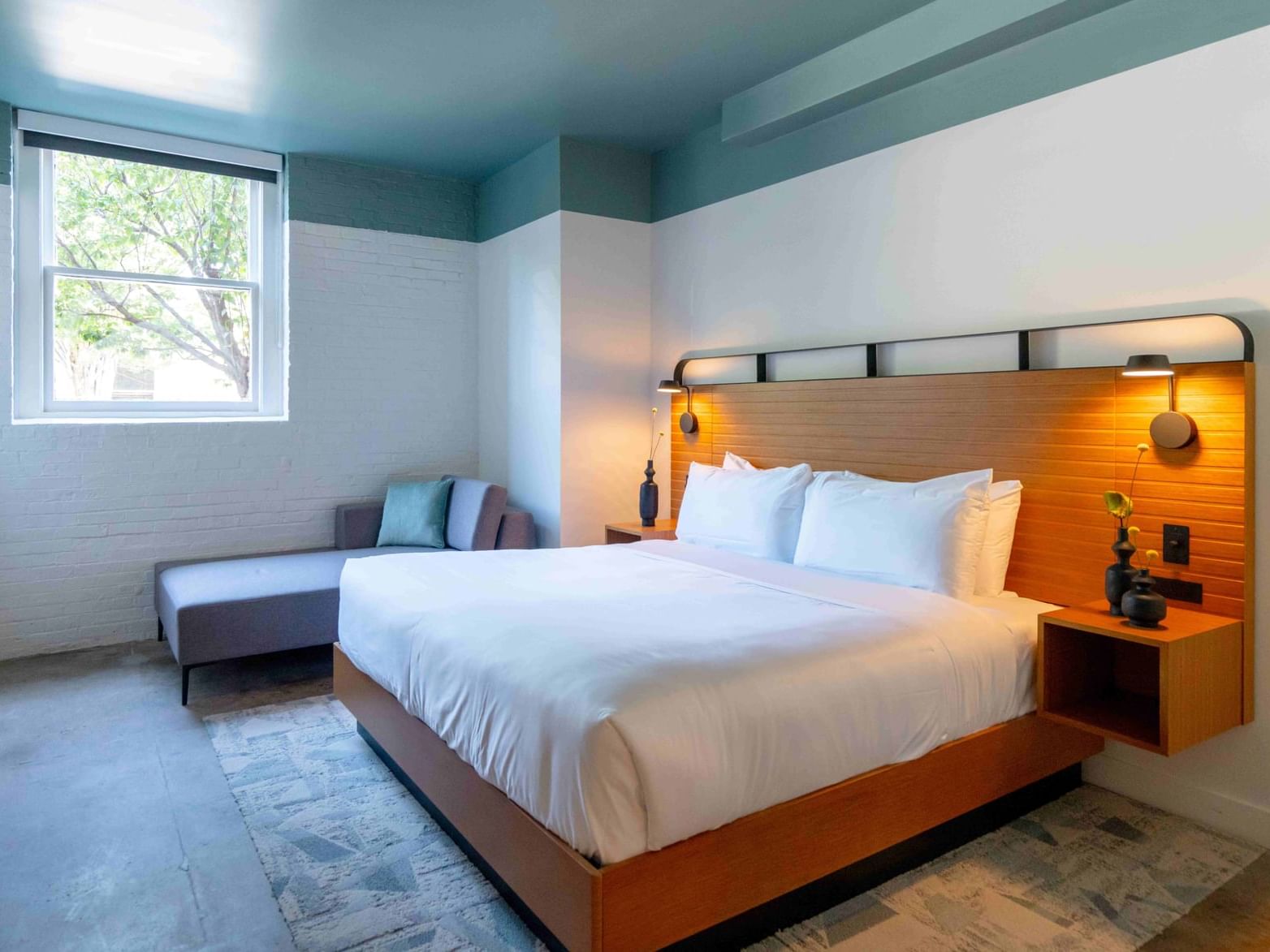 Comfortable, spacious room with our signature plush king size bed and all the provisions you'll need for an enjoyable stay.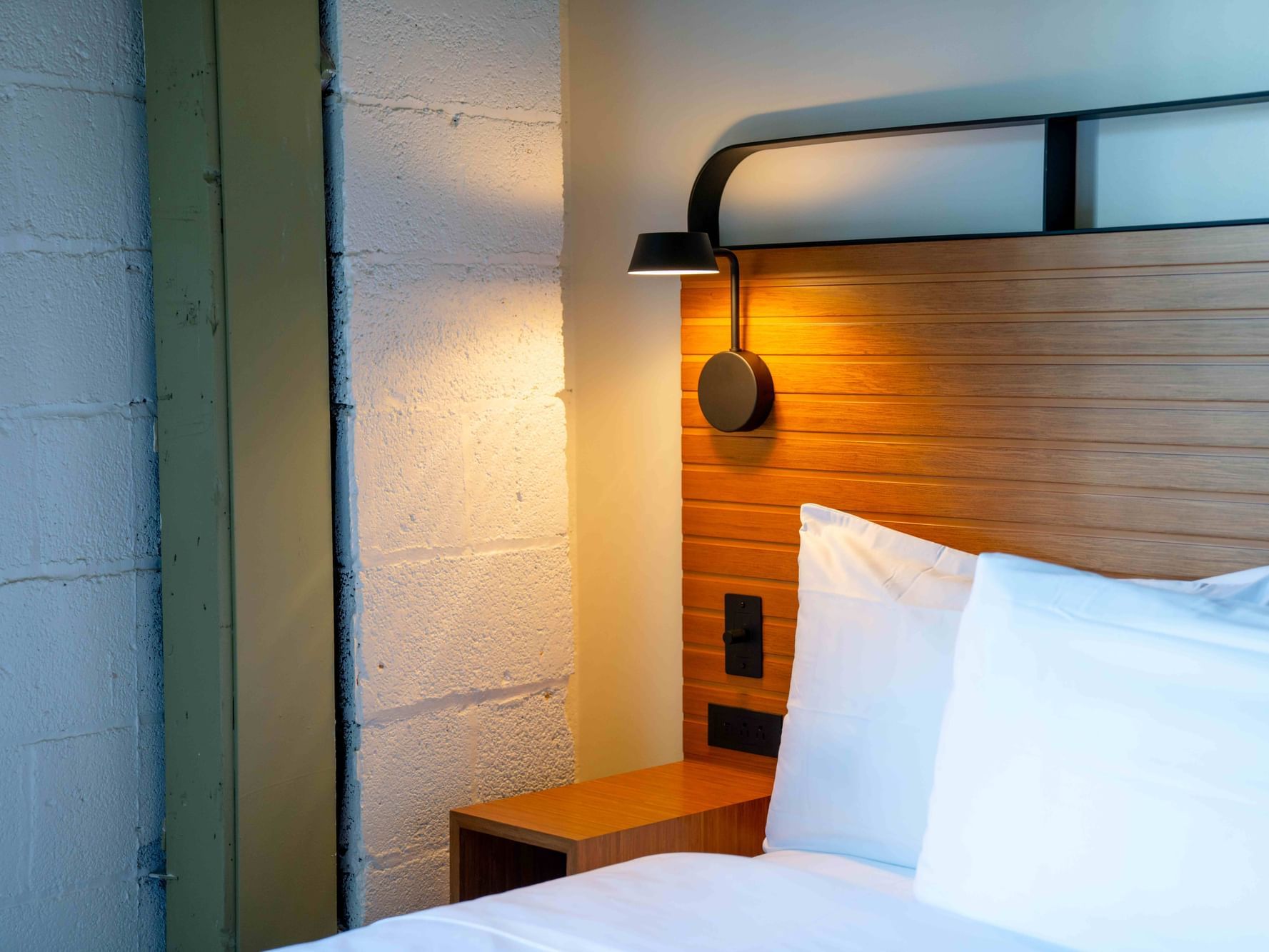 Cozy room with our signature plush full-size bed with all the provisions a single traveler will need for a comfortable stay.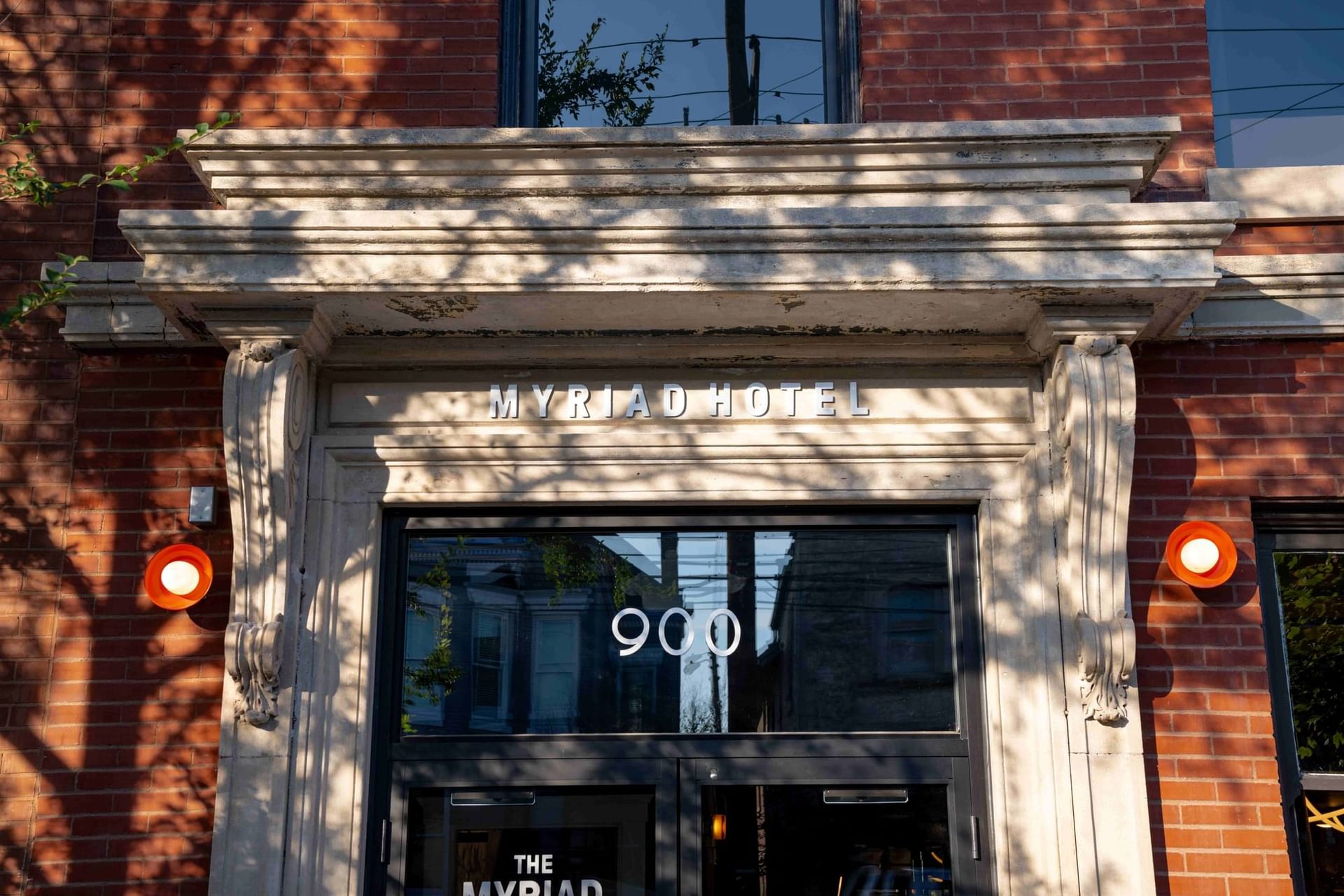 Food & Booze
A creative re-imagining of spaces that once held a local phone company and disco ball factory, The Myriad offers a modern, unique, and lively take on the travel experience. Guests can experience wood fire cookery at the property's elevated restaurant, Paseo, or nosh poolside at the Swim Club. Visitors and locals alike enjoy coffee, cocktails, and connections all day at Switchboard.